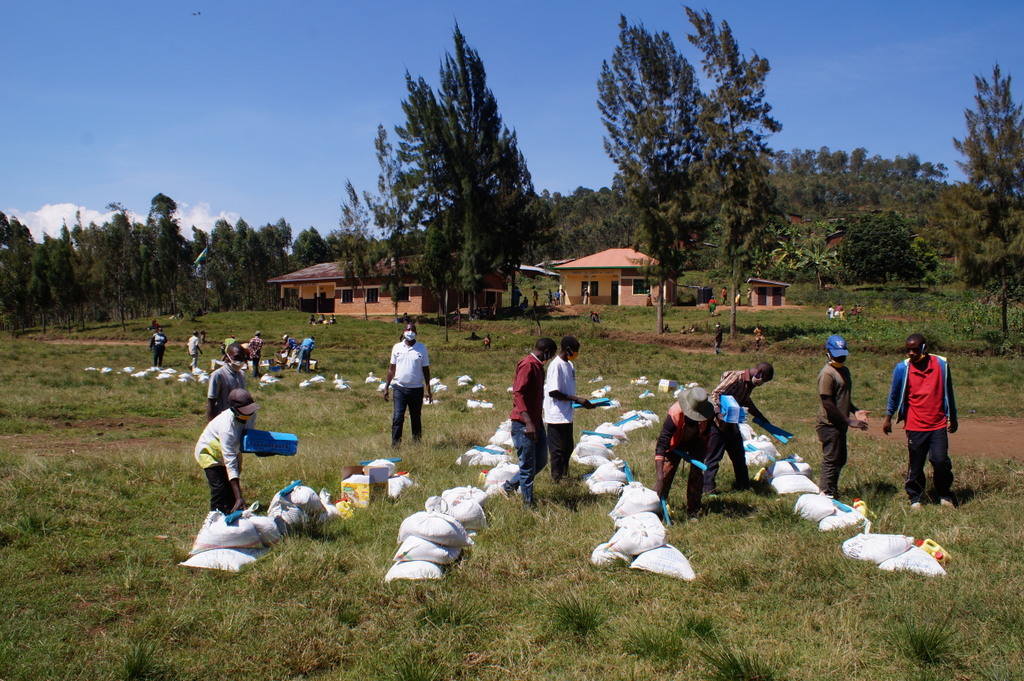 COVID – 19 is the global crisis of the world and a pandemic that is more than an unprecedented health and socioeconomic crisis. It has put pressure on each of the countries it touches, and has devastating social, economic and political impacts, which have left deep scars that will take time to fade.
Our country was not spared from this pandemic, which disrupted it socio-economically and politically. Several activities that enabled citizens to survive have been stopped in order to prevent the spread of this pandemic. This led some citizens to cry for help since they were hungry and the government responded favorably to this cry by sharing food.
The Peace and Justice Commission of Cyangugu Diocese in partnership with SCIAF, too, was not indifferent to the cry of the vulnerable, especially those from the National Community Historically Marginalized of Nyamagana and Nyakarenzo Villages in Rusizi District. Remember that this community lives from day to day and it has been visibly affected by the pandemic because the back and forth movements which enabled them to survive were not authorized.
To do this, on June 25, 2020, the team of CDJP Cyangugu went to Nyamagana to distribute food and hygiene materials for 98 households made up of 474 members. Each household, represented by one person to prevent the spread of COVID – 19, received 10 kg of corn flour, 10 kg of beans and 2 liters of cooking oil.
The CDJP team not only distributed the food, it also had the opportunity to sensitize the beneficiaries on measures to prevent COVID – 19 and they finally shared the protective masks and two balls of soap for each household.
This activity was closed with the moment of thanks from the beneficiaries who thanked the CDJP Cyangugu who collaborated with SCIAF to find them food and other materials to protect them from COVID-19.
Reported by NGIZWENAYO Jean Baptiste